Welcome to the World of Digital Dentistry!

Since our establishment in 1996, we aim to keep pace with the rapid development of dentistry. Our collegues continuously participate in national and international training courses. Our latest service is digital dental technology.

Zirconium oxid and CAD / CAM technology in general...

The metalfree dental prosthetic made of zirconium oxide is an ideal choice for permanent crowns and bridges thanks to its aesthetic, chemical and physical features. The discreet metal-based porcelain crowns lie on gray metal frame, therefore, the limited light transmission and color difference make it nearly impossible to achieve natural look. The biggest advantage of zirconium oxide crown is the frame perfectly matching the teeth colour as well as its natural, translucent aesthetic qualities.

more...

---

Dear Collegues!

EXPLORE THE FUTURE WITH US! As the general manager of SzentDent Dental Technical Ltd., I am convinced that the professional experience of my company can make us successful partners for you in the area of top quality dentistry.

SzentDent was founded in the Greater Budapest Area, Szentendre, Hungary in 1996.

Our manufacturing laboratory of 180 m2 employing 10 collegues meets the highest professional standards. On a daily basis, we work for around 30 dentists in Germany, Finland, Slovakia and Hungary. Our midterm aim is to acquire new markets in Eastern and Western Europe.

more...

---

The High Technology in Our Lab
more...

---

more...

---

more...
PLEASE CONTACT US!
SzentDent Ltd.
H-2000 Szentendre,
Korona street 1.
Hungary
+36 30 211 49 67
Your dedicated contact person is:
RITA BOTH
Account Manager,
Dental technician
+36 30 211 49 67
szentdent@t-online.hu
---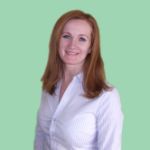 ---

---
OUR PARTNERS