Dear Collegues!

EXPLORE THE FUTURE WITH US! As the general manager of SzentDent Dental Technical Ltd., I am convinced that the professional experience of my company can make us successful partners for you in the area of top quality dentistry.

SzentDent was founded in the Greater Budapest Area, Szentendre, Hungary in 1996.

Our manufacturing laboratory of 180 m2 employing 15 collegues meets the highest professional standards. On a daily basis, we work for around 30 dentists in Germany, Finland, Slovakia and Hungary. Our midterm aim is to acquire new markets in Eastern and Western Europe.

The technologies comply with the dental standards of the European Union. Our colleagues participate in training courses in Germany, Austria and Italy. Our professional background is provided by 3M, BEGO, HERAUS-KULZER, SERVO DENTAL, ZIRKONZAHN....... We focus on well-organised team work, direct contact and personal consultation with dentists and patients.

Galvanic, implants and non-metallic technologies play an outstanding role in our work (e.g.: combined and telescopic anchorages, zirconium crowns, gradia and golden inlays).

We work with latest technology machines which satisfy today's professional requirements. We undertake the whole planning and preparation process of different types of prostheses with our scanners.

PRIMACON

It is a high-precision 5-axis CNC machine that has proven record in other areas of the industry. Its manufacturing precision value (<3 micron) is better than tolerated values in dentistry. Since its usability is endless and future proof, it allows you to use different materials and solve future challenges. Its massive weight and thermal zero stability allows for precise execution of the smallest details.

3M ESPE LAVA 500

A high-performance, automated factory production machine for zircon milling that executes dental tasks in the best possible quality, even in 24 hours daily operation. The highest quality raw materials and toolset guarantee perfect.

HINTELS

Hintels make very precise laser sinter process frames from CoCr alloys. This technology enables the most precise machining of cheaper raw materials. The casings consisting more than 100 layers are free of twistings and deformations caused by molding technology, thus, the long-span bridges exactly match the pillars from the first minute.

Average duration of our prosthetic work is 4 working days. Delivery of our products within the EU is done by UPS. Delivery time is approx. 2 working days (from and to us separately), delivery fee is 100 Euro/package.

We offer 50% price discount from your first order and 2 years guarantee! Above 20 members in a months we offer 10% price discount!

We will not take any payment until we have made sure that your order has been dispatched.
We accept payment by money transfer with 18 days' deadline after successful delivery.



We create complete range of products at affordable prices. The table below is to help you compare our list prices with the average ones in Western Europe to see savings you can benefit.

Detailed price list (20% - 50% savings on your dental technical costs):


FIXED PROSTHETIC
OUR PRICE
PRICE in EU
Porcelain bonded metal crown(with CAD/CAM Laser technology)
70
250-300
Porcelain bonded metal crown frame (with CAD/CAM Laser technology)
50
200-250
Zircon crown(with ZIRKONZAHN PANTOGRAPH technology)
110
400
Zircon crown frame(with ZIRKONZAHN PANTOGRAPH technology)
90
300-350
Zircon crown(with PRIMACON CAD-CAM technology)
130
400-500
Zircon crown frame(with PRIMACON CAD-CAM technology)
110
350-400
Zircon crown(with 3M ESPE LAVA CAD-CAM technology)
150
400-500
Zircon crown frame(with 3M ESPE LAVA CAD-CAM technology)
130
350-400
Porcelain inlay, onlay or veneer
110
260-300
GC Gradia inlay, onlay or veneer
70
200-240

I hope that you find our experience convincing to send us an email answer, as I am confident that we can provide value to you and your clients.

Gabor Mariasi
General Manager



back...
PLEASE CONTACT US!
SzentDent Ltd.
H-2000 Szentendre,
Korona street 1.
Hungary
+36 30 211 49 67
Your dedicated contact person is:
RITA BOTH
Account Manager,
Dental technician
+36 30 211 49 67
szentdent@t-online.hu
---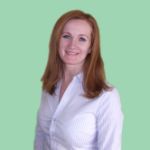 ---

---
OUR PARTNERS